10 Healthy Habits to Make 2021 Your Best Year Yet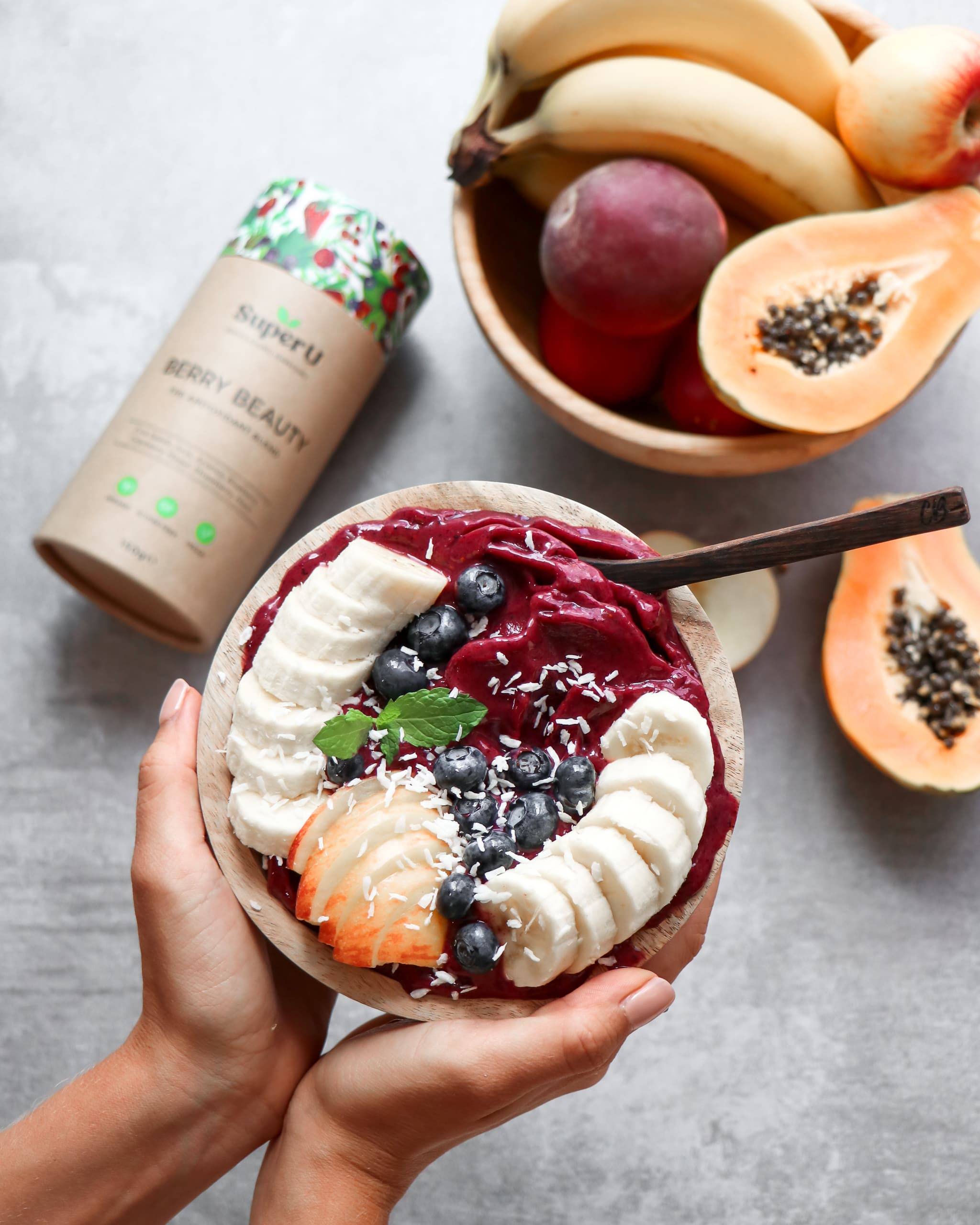 How to Be Happier & Healthier in 2021

A fresh new year is a great opportunity to regain focus and embrace motivation to help reach your goals. Whatever you set out to achieve in 2021, daily healthy habits can help to make reaching them easier and more enjoyable.
We believe in the "new year, improved you" philosophy which focuses on positivity and sustainable goals that will help you to reach your happiest and healthiest potential – rather than reinventing yourself entirely or creating a new year's resolution for the sake of it.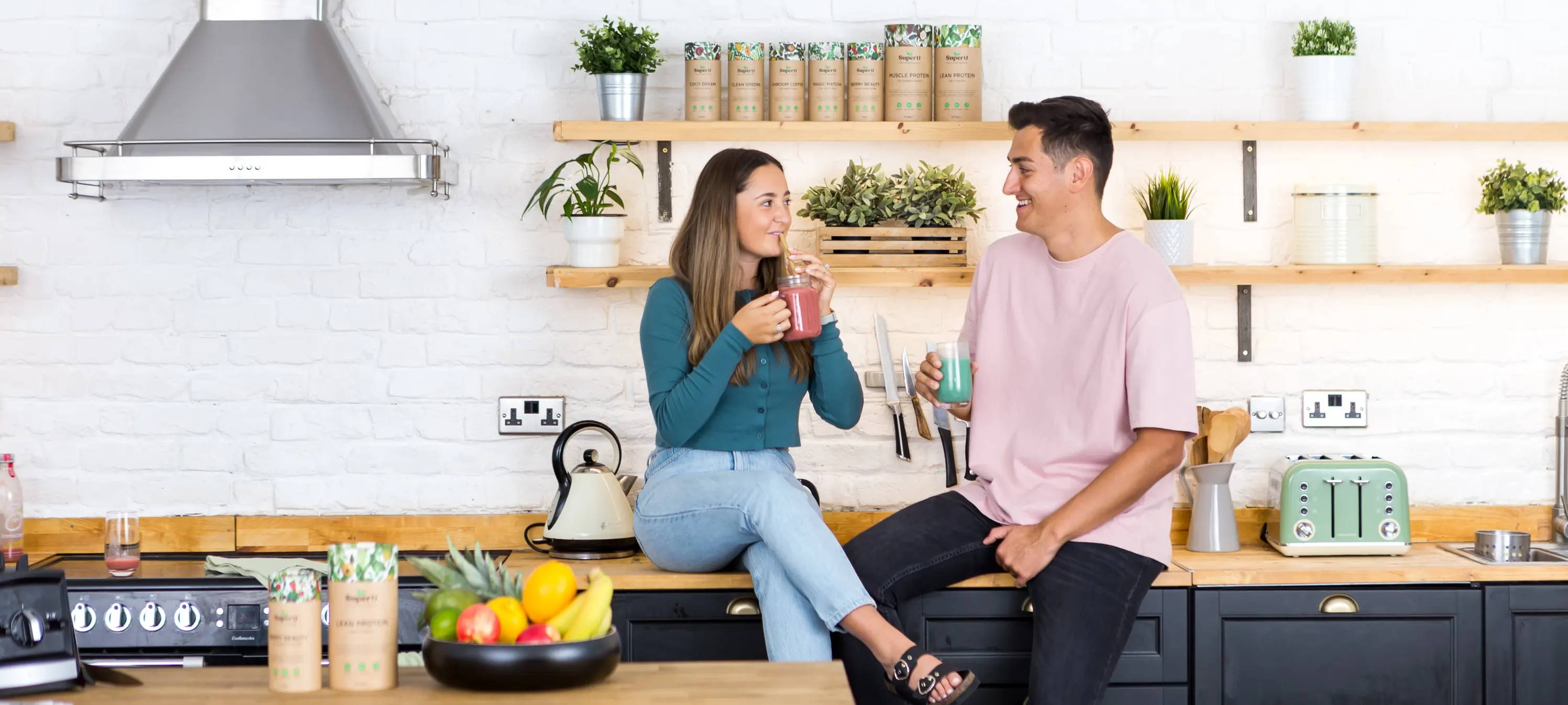 You don't need to make huge commitments or spend a fortune to instil healthy habits, it just takes some creativity and focus to ensure you're on the right track. So, here's our pick of the top 10 healthy habits - as well as 5 practical ways you can incorporate each into your healthy lifestyle.
1. Spend More Time Outdoors
Spending time in nature has been shown to reduce stress and enhance feelings of positivity and happiness. In fact, spending just 2 hours in nature per week has been associated with good health and wellbeing.
What's more, getting outdoors is free and one of the easiest ways to dive straight into wellbeing with little or no preparation. Just step outside and start exploring!
Whether you enjoy walking, running, hiking or simply sitting outside for some fresh air – spending more time outdoors is a great healthy habit to adopt this year. Here's some simple ways to reconnect with nature:
Regular walks and hikes

Sit outdoors and simply listen to nature

Go foraging for natural, wild ingredients

Try wild swimming if you're brave enough! (Cold water is also proven to be great for the body, both physically and mentally)

Walk barefoot on a beach and paddle in the sea

2. Prioritise Self Care

It can be easy to put others and your busy, hectic lifestyle above your own needs but sometimes it pays to focus on self-care and wellness.
Investing time into your own self-care will pay dividends in other aspects of your life such as productivity and improved mood.
Here are some simple suggestions to bring a self-care focus to your life this year:
Practice gratitude daily and document your thoughts in a journal (more on this below)

Try meditation for just 10 minutes each day, there are some great apps to help you get started

Incorporate yoga into your workout regime, there are some great free video guides on YouTube

Focus on mindfulness and staying in the present moment, breathing exercises can help

Dedicate time for skincare and hygiene; try face masks and a relaxing bubble bath
3. Improve Your Sleep Routine
Sleep was one of the hottest health discussions last year and the more we learn about it the more we realise how important it is. Getting enough sleep is something you can aim for daily to improve almost every aspect of your overall health and wellbeing.
Aim for a minimum of 7 hours of sleep per night and invest in some products which improve sleep to help you drift off easier and get a quality sleep every night:
Wake up naturally with a clock that mimics the sunrise like Lumie - and try not to resist hitting snooze!
Use a sleep tracker like the Oura ring to gain an insight into your sleep routine, or if you have a fitness watch this will track your sleep too

Good pillows and bedding will turn your bedroom into a sleep sanctuary so make sure they're fresh, clean and good quality

Don't be afraid to indulge in a lie in or occasional nap – learn to respond to your body's tiredness to get the rest you really need

Chill out and unwind with Reishi Mushroom, an adaptogen to help you wind down and relax. We have paired our

Reishi with Cacao

for a delicious hot cocoa before bed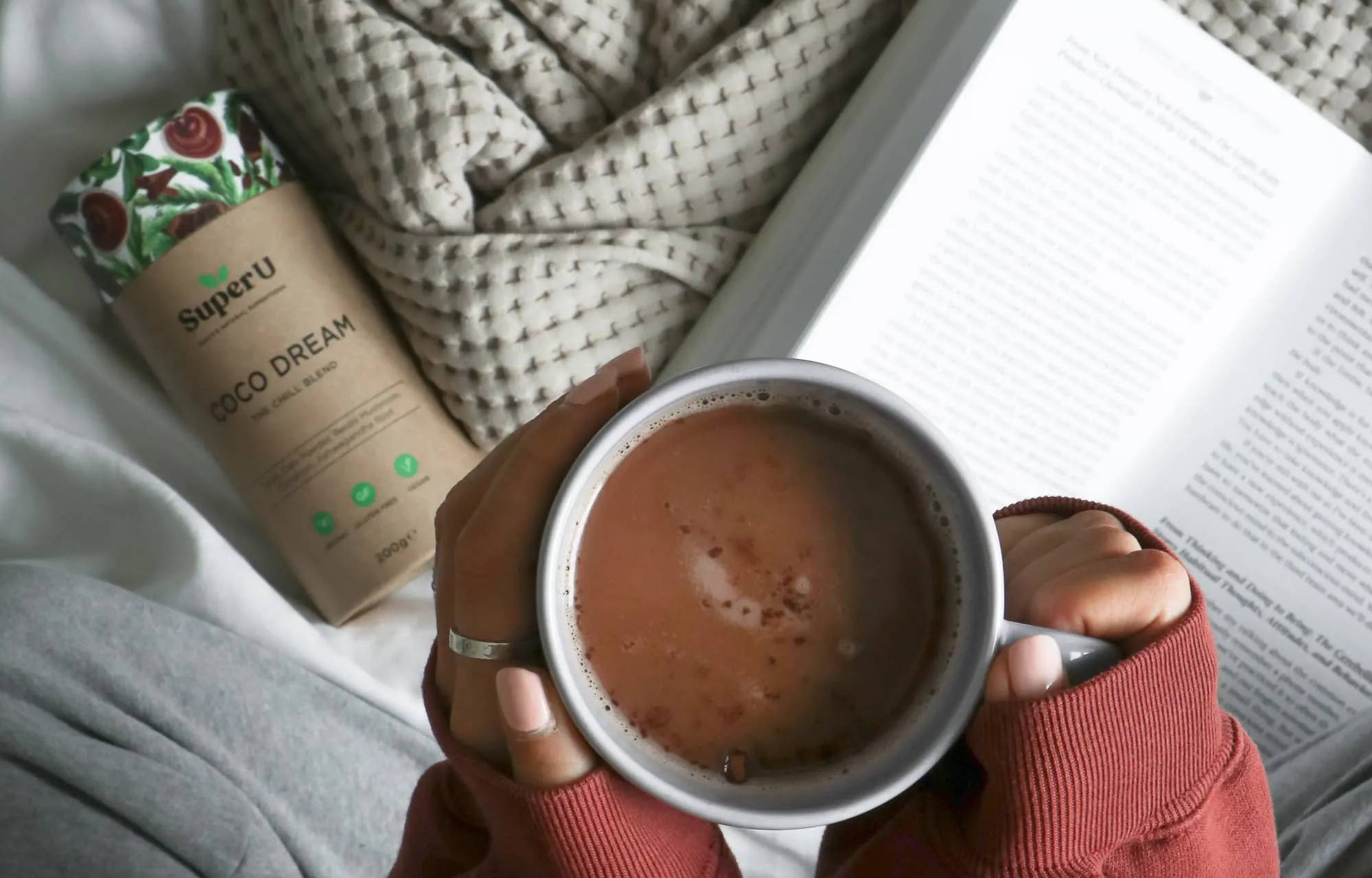 4. Practice Gratitude Daily
Gratitude is a simple daily practice we can all use to feel happier. Reflecting on the things you are thankful for has been scientifically proven to create positive emotions and can even help with your physical health, by strengthening the immune system and processing stress hormones.
Once you get started with practicing gratitude you will notice it happens naturally and almost becomes second nature. Here's some great ways to get started with gratitude:
Write down the things you are grateful for into a gratitude journal

Download an app to guide and track your gratitude daily

Reflect on your day every evening and by making gratitude part of your wind down routine

Find gratitude in challenges to turn a negative experience into a positive outcome

Practice mindfulness to compliment your overall mental wellbeing and reduce stressful thoughts

5. Discover a New Hobby
Hobbies are a great way to make sure that your spare time is spent productively and in a way which looks after your health and wellbeing. We all love some downtime, but a new hobby keeps our brain stimulated and can be very rewarding.
What's more, learning a new skill or hobby can be good for your professional life too and is a good way to connect with new people and communities. Here's a few suggestions but feel free to think outside of the box and utilise your own personal interests! Healthy hobbies for the new year:
Join a sports club such as running, cycling or tennis

Learn a new language - there are some great apps to help

Join a virtual book club

Get into DIY and create some upcycled furniture

Try gardening or growing your own fruit & veg - if you enjoy this you could even look into getting an allotment!
6. Drink More Water
It's free, it's easy and it's one of the best ways to look after yourself – so make drinking enough water a priority this year and always! Staying hydrated is essential for almost every bodily function and helps to boost mental clarity and focus.
Try these helpful hacks to make sure you stay hydrated:
Invest in a large BPA-free water bottle to monitor how much you're actually drinking

Add lemon & lime to flavour plain water

At home, keep a jug of filtered water in the fridge, with some ice and lemon if enjoyed

Add a spoonful of superfoods to your water

, for added flavour and nutrition

Log your water intake using an app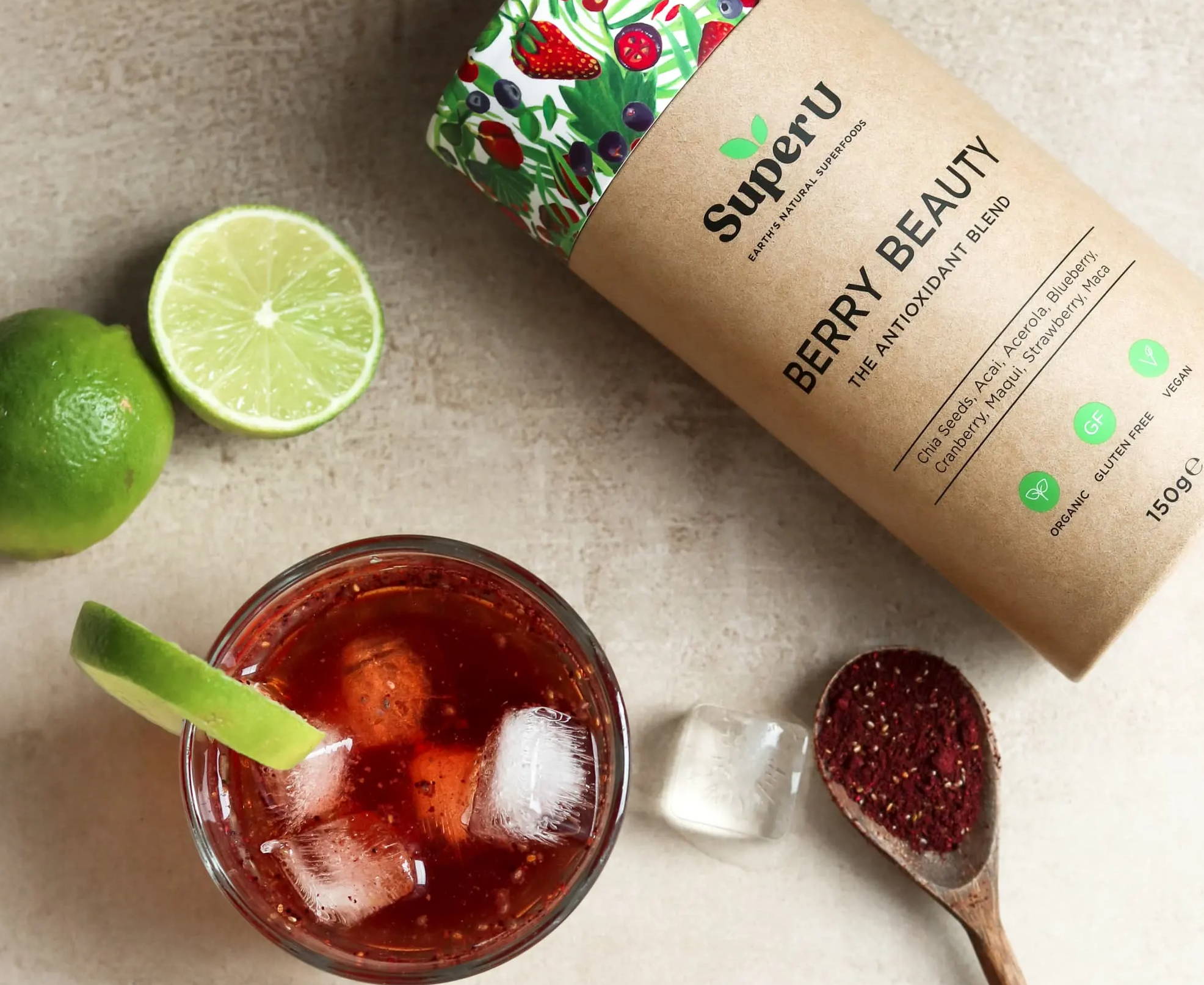 7. Make Healthier Eating Choices
Eating healthier is synonymous with the new year. Trouble is, many of us take it too seriously and a healthy diet soon becomes unenjoyable and unsustainable, only for us to fall back into unhealthy eating habits come February.
Making healthier eating choices is all about getting the nutrients you need from your diet in a way which is sustainable and enjoyable year-round. You can do this by sticking to some simple principles:
Avoid processed food and opt for real, natural wholefoods wherever possible

Cook from scratch so that you know exactly what you're eating

Buy a new cookbook for some meal-time inspiration and to keep things interesting

Try meal prep and making your own snacks to avoid pesky cravings and impulse buys

Focus on nutritional supplements, especially if you follow a vegetarian or vegan diet

If you want to give yourself the ultimate fresh start, try our 21-Day Superfood Detox Programme - developed with Nutritional Experts to help you thrive.
8. Focus on Making Memories
Time goes by so quickly and it's easy to wonder where the years have gone sometimes. So, why not make 2021 a year to remember by focusing on making memories that last? Here's some ideas to help you avoid distraction and focus on making memories:
Start a mini bucket list for the year and tick if off as you go

Switch off your phone one day per week to avoid distraction and focus on the moment, this really helps with memory consolidation

Go somewhere you've never been before at least once per month, even if it's just somewhere local

Leave your comfort zone and challenge yourself often

Start a blog or photo album to document your year
9. Have Some Digital Downtime
Most of us are guilty of checking our phones way too often and neglecting real life human contact in the process! Smartphones are incredibly addictive and can easily take up far too much of our precious free time.
Instilling some healthy daily habits can help to practice digital minimalism, the art of using your phone minimally and staying in control of how much time you spend on electronic devices. Here are some tips to help you detach from technology this year:
Keep phones and devices out of the bedroom

Have a social-media-free day each week

Utilise the 'do not disturb' function on your phone from a set time every evening

Use an app that limits your screen time

Focus on activities that don't require digitalism, like reading or journaling
10. Treat Yourself, Often!
Last but certainly not least, treating yourself should be a regular occurrence this year to help you to be as happy and healthy as possible. Most of us are quick to spot our own flaws but when was the last time you stopped to pat yourself on the back and recognise your amazing achievements?
Treating yourself is a great way to reward your hard work and daily efforts with something you love. It can also leave you with refreshed motivation and positivity. You can treat yourself to whatever you would enjoy most but here's some ideas for you:
Book a spa day or organise a pamper day you can have at home

Enjoy a takeout or cook your favourite meal

Treat yourself to a duvet day and ban household chores and work!

Buy yourself a healthy gift every now and then

Chill out with a movie night and your favourite snacks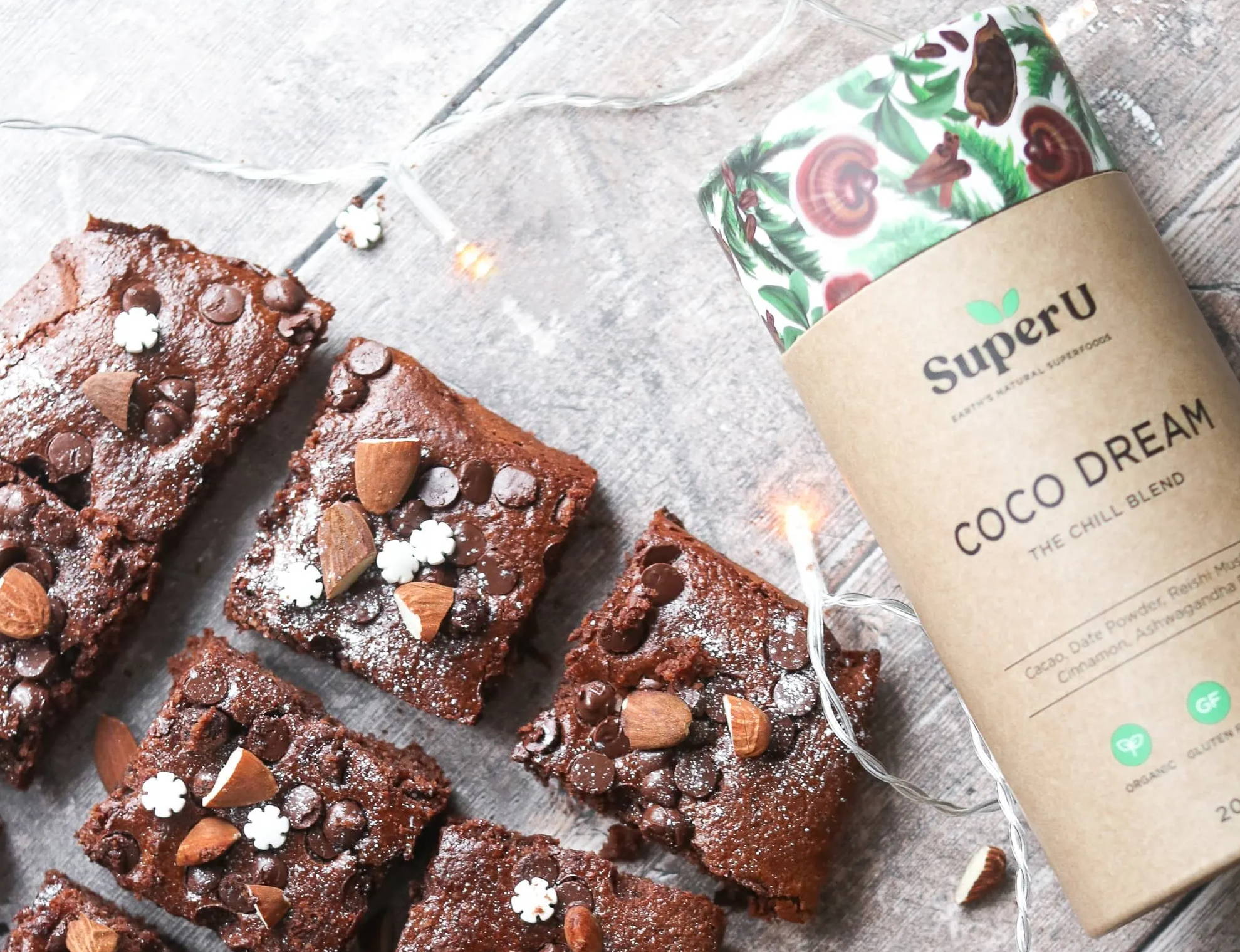 ---
---