10 Best Plant-Based Foods to Optimise Brain Health

Our brains use up around 20% of the calories we get from our food, so it's important to pay attention to where those calories come from. By being mindful of your diet you can help your brain to thrive, not just survive and enjoy better focus, concentration, mood and energy levels!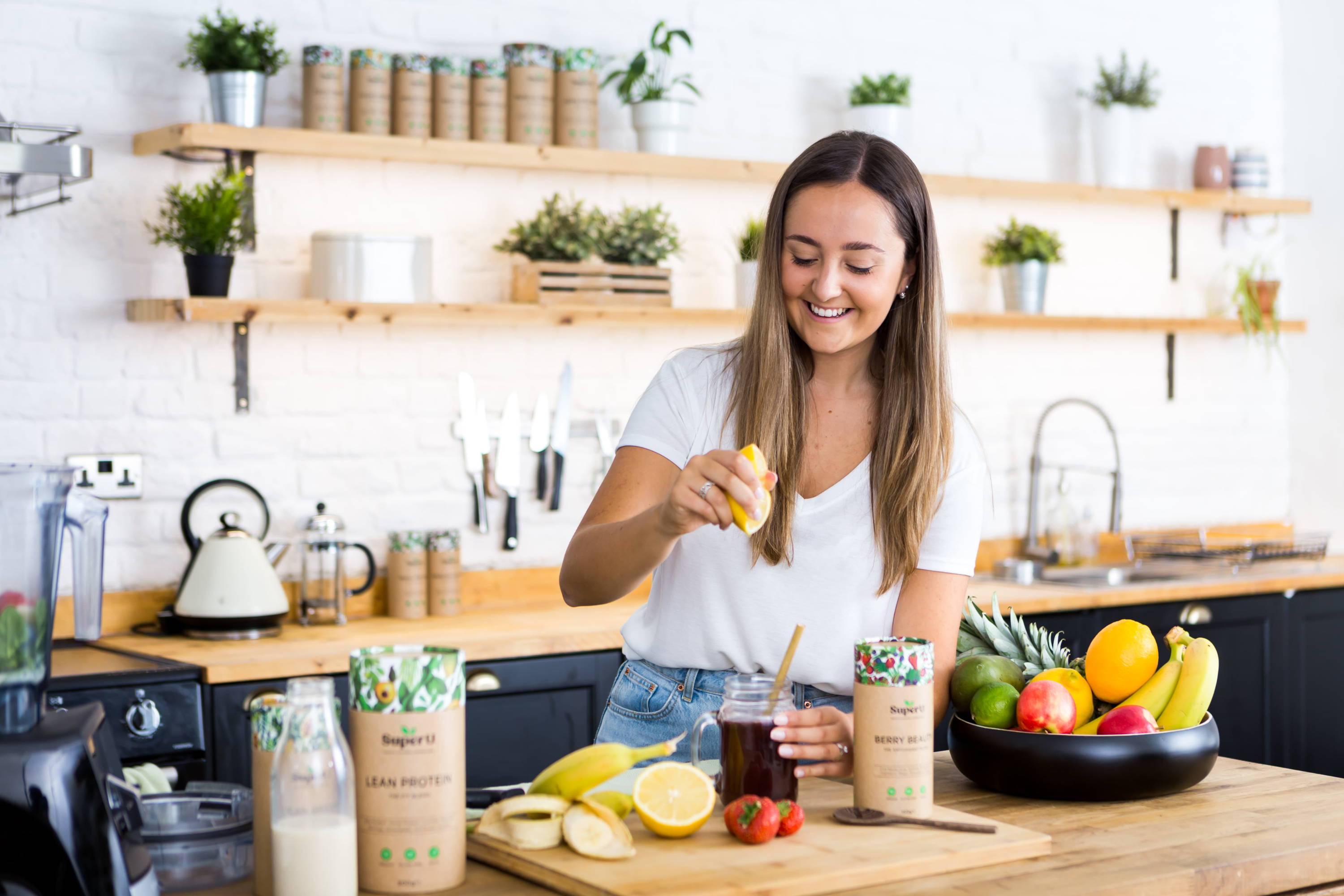 What's the Connection Between Nutrition and Brain Health?

It's incredible just how powerful dietary changes can be to support brain health and function. Eating foods rich in brain-boosting nutrients can help to alleviate common problems such as brain fog, lack of concentration, sleeplessness and even anxiety and depression.
These are things which many of us either accept and put up with as the norm, or else seek out supplements and medications to help resolve. Truth is, by nourishing your mind just as you do your body you can help tackle the root cause of these issues and solve them for good.
The Best Vegan Foods for Brain Health

Prepare to embrace better sleep, increased energy, improved focus, better cognitive performance and much more – all thanks to natural brain enhancing foods. Here's our top 10 pick of the best brain-boosting vegan foods: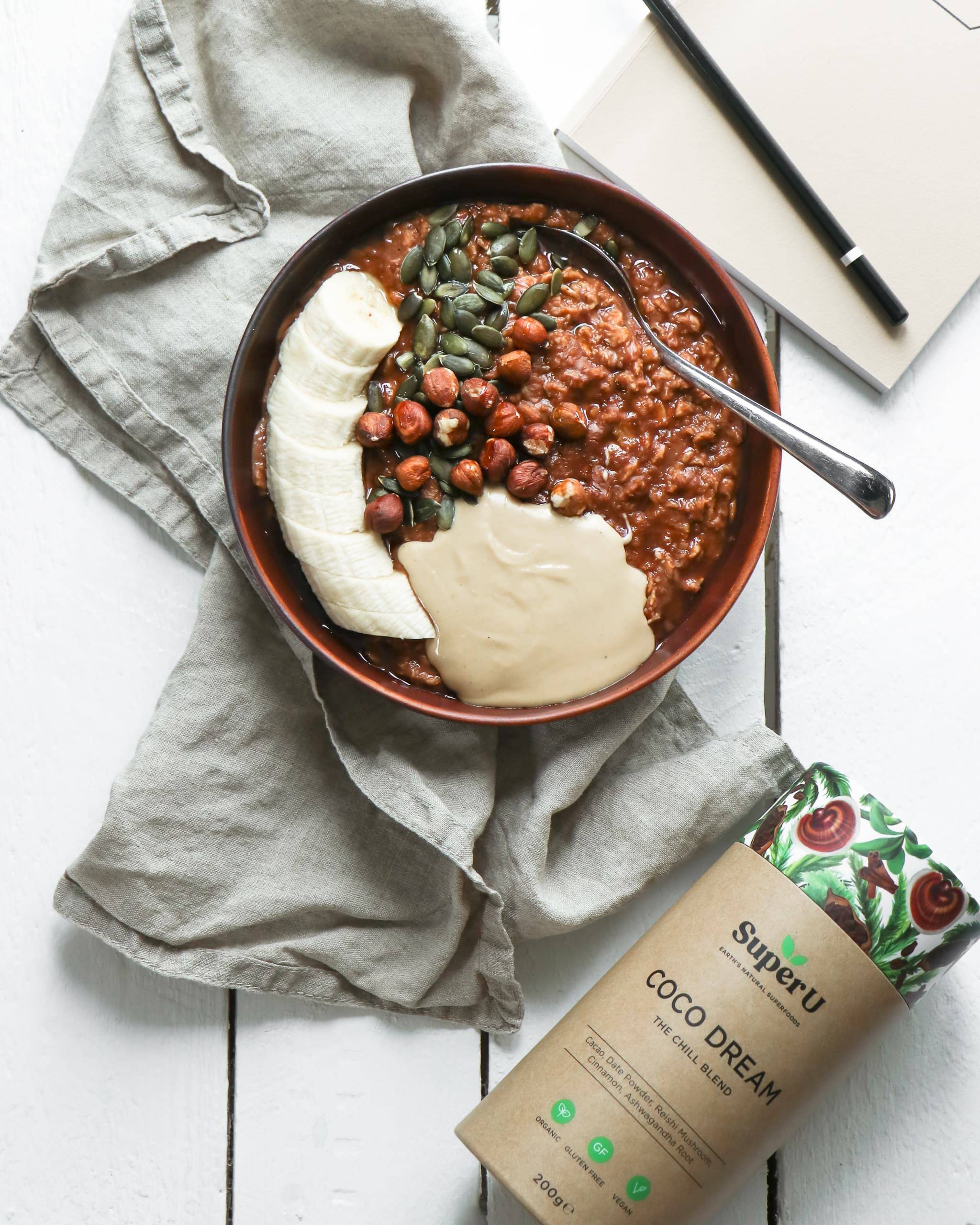 2. Green Tea 🌱
Studies have shown that caffeine found in green tea helps to improve concentration, increase focus and lift mood. The complementary antioxidant L-Theanine also found in green tea helps to reduce anxiety and induce calm, preventing the jitters many of us get with excess caffeine!
Green tea is also rich in plant-based polyphenols and antioxidants, which are neuroprotective and help to prevent neurodegenerative conditions such as Alzheimer's and Parkinson's Disease.
Japanese matcha green tea is the star ingredient in our Magic Matcha blend, together with dual-extracted Lion's Mane mushroom it makes for perfect brain-enhancing cuppa so you can stay focused throughout your busy day.
3. Coffee ☕
Joining cacao on the stage for brain-boosting beans is coffee! Coffee is a powerhouse of nutrients that can support your mind every day. This includes Vitamin B2, Magnesium and those powerful plant-based Polyphenols we mentioned earlier.
Research has found that long-term coffee consumption can slow down age-related cognitive decline and reduce the risk of stroke. More immediate benefits which can be experienced with every sip include improved mood, elevated concentration and higher alertness.
Our Shroom Coffee and Ground Mushroom Coffee blends provide the goodness of naturally energising mushrooms combined with Arabica coffee – so you can stay focused and alert minus the caffeine jitters!
4. Berries 🍓
Berries are an incredibly potent source of antioxidants. Antioxidants are perhaps the most important nutrient when it comes to nurturing your brain. They work to fight off free radicals and prevent oxidation, protecting brain cells and DNA at a cellular level.
Studies have shown that consuming berries can help to improve cognitive function, reduce inflammation in the brain and prevent age-related cognitive decline.
If you struggle to add berries to your daily routine then you can easily get your daily dose with our Berry Beauty blend, which packs in the goodness of six brain boosting berries with every scoop - simply mix with water to enjoy.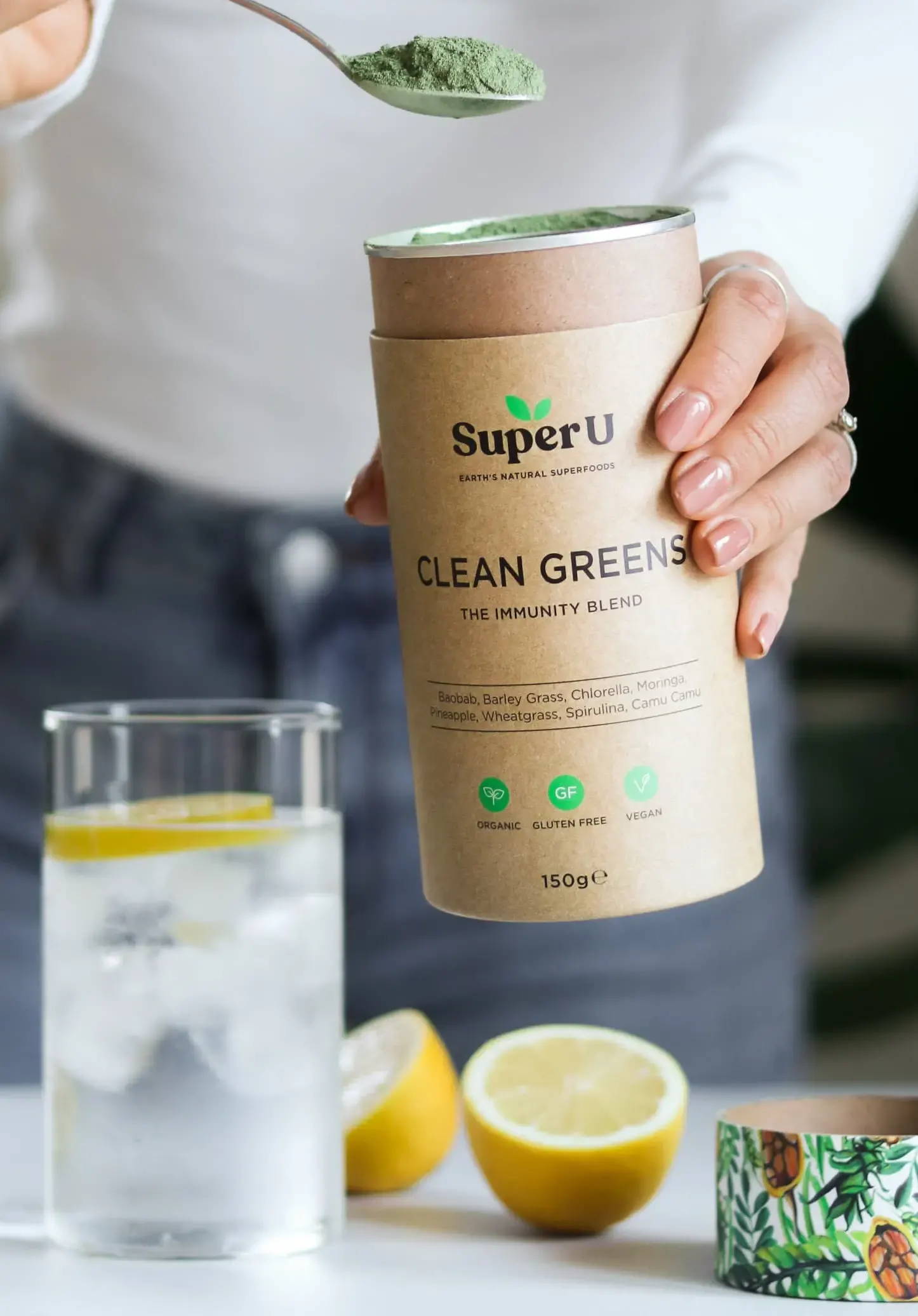 6. Mushrooms 🍄
Two antioxidants found in mushrooms, ergothioneine and glutathione, have amazing neuroprotective properties and have been linked with reducing the risk of Parkinson's and Alzheimer's Disease. Just two servings of mushrooms per week could be all it takes to reduce the risk of mild cognitive impairment, which is often the root cause of these conditions.
Mushrooms are also rich in B Vitamins which are needed for almost every function in the brain, especially energy utilisation. Mushrooms promotes oxygen circulation throughout the brain and body to help you feel more alert, focused and energised.
Our Shroom Coffee and  Ground Mushroom Coffee combine two of the most effective brain enhancing nutrients which feature in our top ten – mushrooms and coffee – for twice the benefit in every sip. Elevate your cuppa today to easily enjoy the benefits of functional mushrooms.
7. Micro-algae 🌿
One of the most important nutrients for brain health is Docosahexaenoic Acid (DHA). This is a type of Omega-3 essential fatty acid (alongside ALA and EPA) and it's what makes up around 60% of the human brain.
Getting enough Omega-3 from food is one way you can consistently replenish your brain's stores of DHA. It also helps to promote neuroplasticity – how the brain grows and reorganises its neuronal networks. DHA supplementation has been shown to increase cell growth and repair in the brain.
The best source of plant-based DHA is in fact microalgae, which is found naturally in the ocean and provides a rich source of Omega-3 fatty acids. Microalgae is most commonly found in a concentrated powder like Spirulina or in supplement form, so is easily added to your daily routine.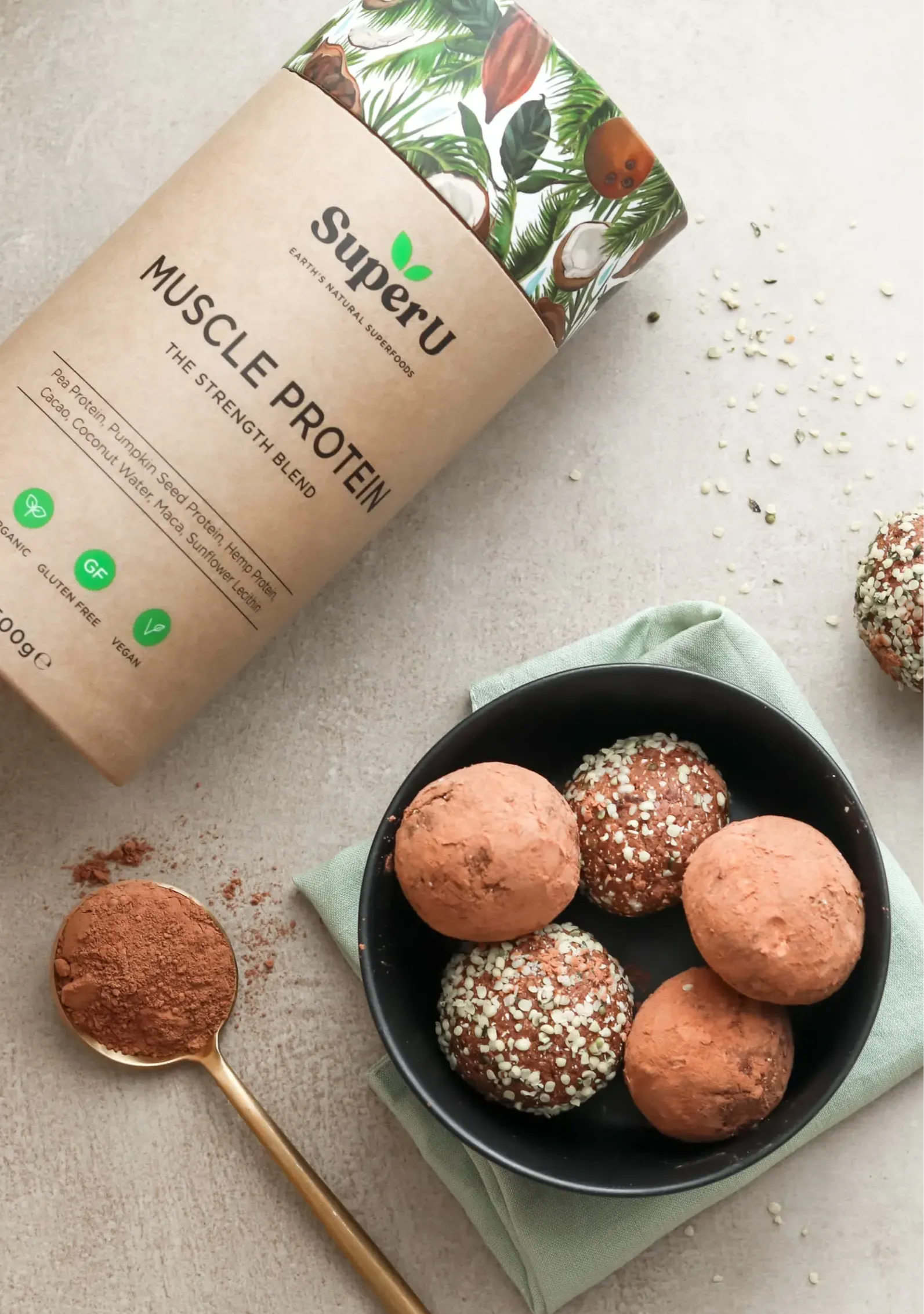 Eat Smart, Daily! Being mindful of what you eat everyday is one of the easiest and most enjoyable ways to look after your brain.

---
---
---